Better secondhand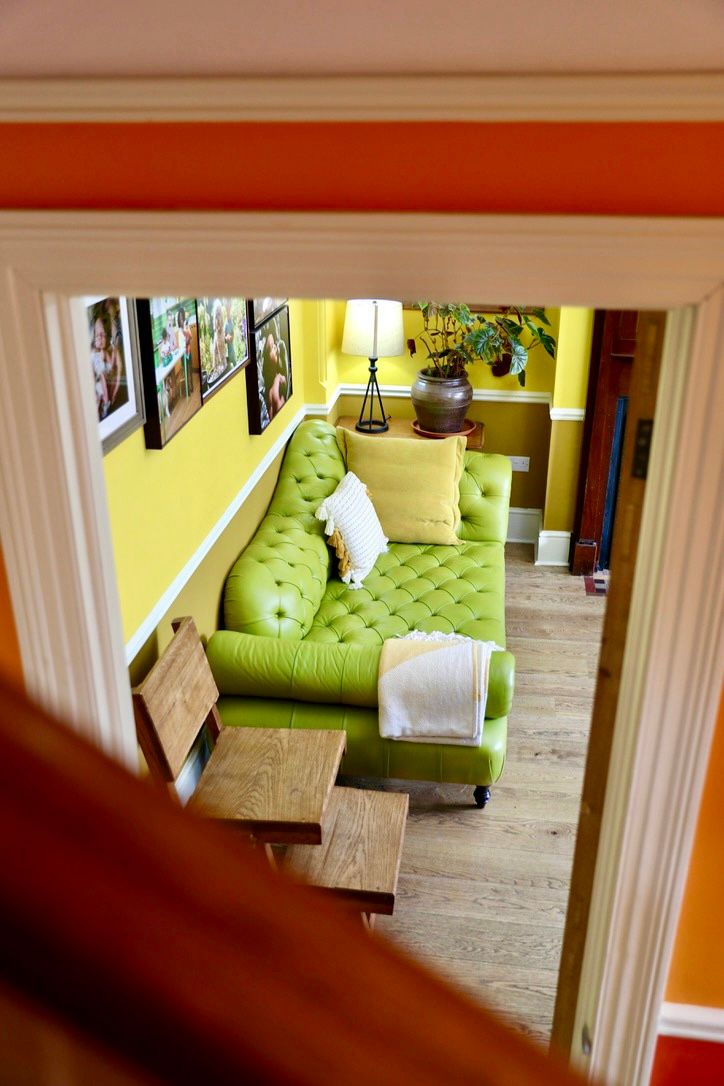 Our previous sofa from a well known Swedish retailer was comfortable yet didn't quite fit our style nor practical with now two energetic toddlers and carefree dog. We've been looking for it's replacement for a longtime. Cookie likes George Smith furniture, handmade in Newcastle. We both came across this lime green leather Elphinstone Chaise online and knew it would fit perfect in our colourful home. Although neither one of us checked the dimensions, so we were holding our breath when it came to see if it would fit through the door. At one point yesterday Cookie was Googling "how to dismantle an Edwardian staircase" in case we needed more space to angle it through. Thankfully for our staircase it did fit, just about!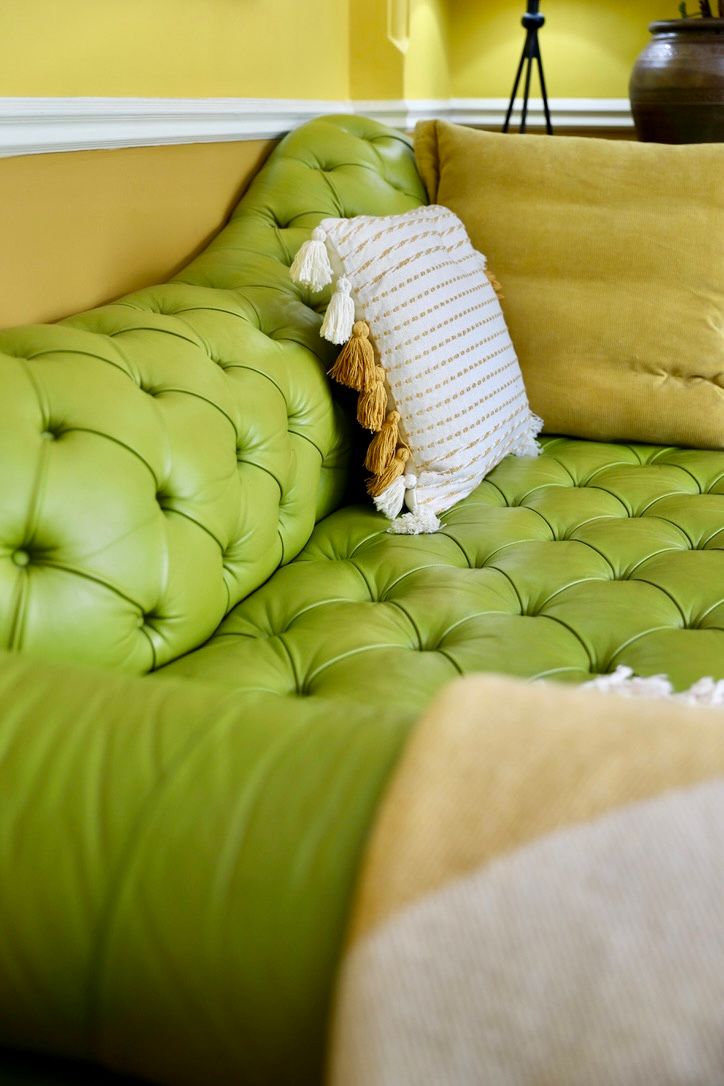 What do you think, perfect fit?

What's been your experience of buying second hand furniture?
---
Enter your email below to join our newsletter